For Multi-location delivery, how do I create a CSV file for the list of addresses?
In order for our cart to calculate the delivery fees for Multi-location delivery orders, you must upload a CSV file with a list of the address and recipients.

1. If you have Microsoft Excel, you can follow the format below and export the file as a CSV in order to upload it to our website. The list has to contain the following columns:

Name
Street Address
Floor and Unit, Building
Postal code
Phone Number


Delivery Special Instructions
Menu Item
Item Quantity
2. Click File > Save As.
3. Save As option on the File tab
4. Pick the place where you want to save the workbook.
5. Choose a Location option
6. In the Save As dialog box, navigate to the location you want.
7. Click the arrow in the Save as type box and pick the CSV file format.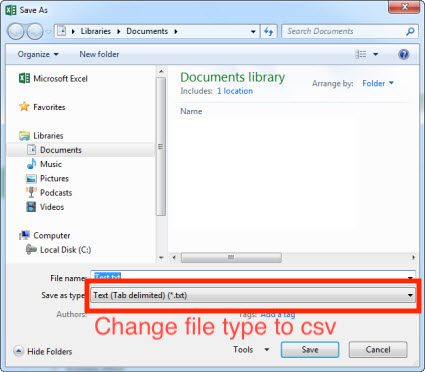 Alternatively, can also download the CSV template that is available at checkout, enter the necessary details in the sheet, save, and upload the file.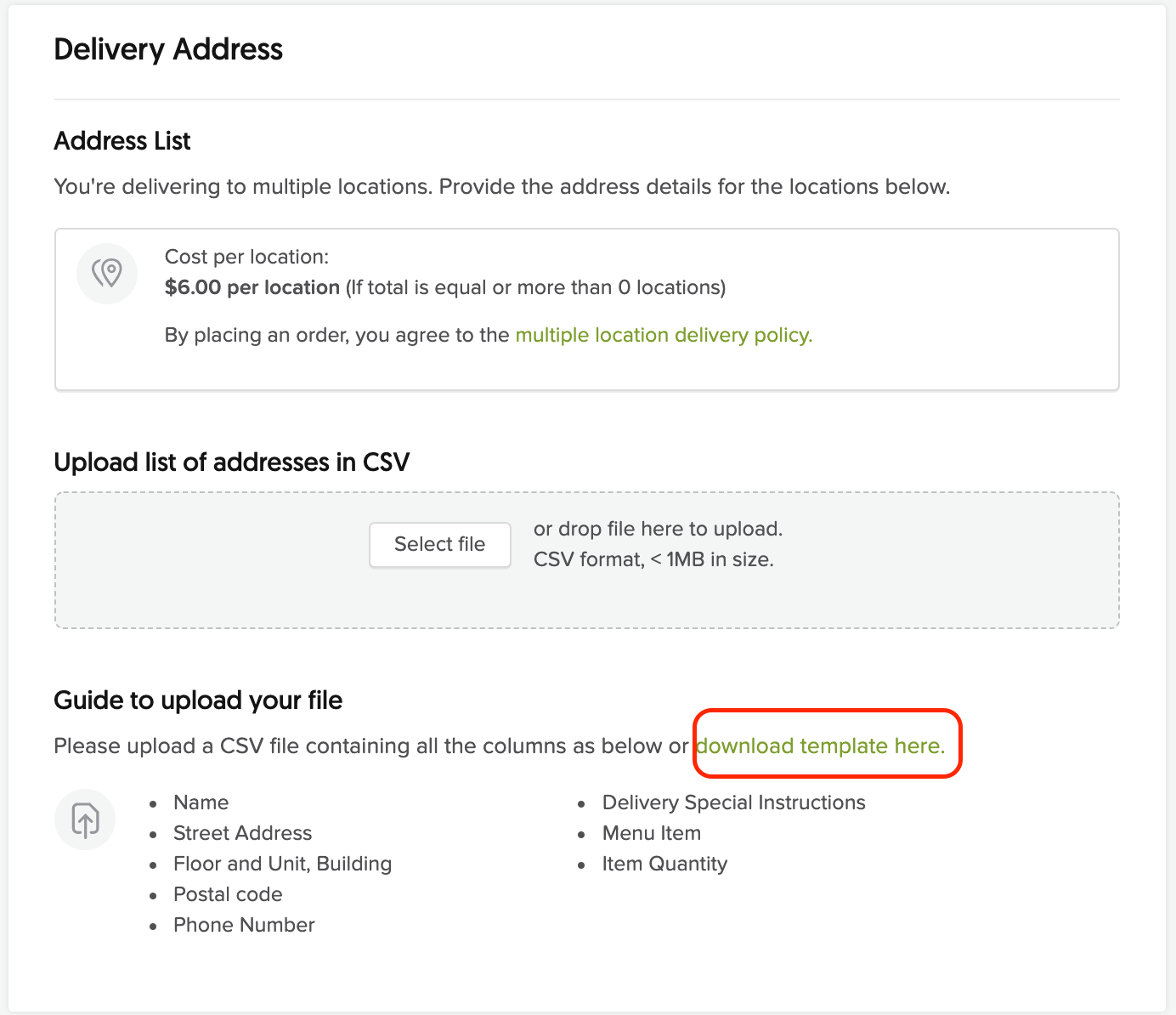 Related Articles

Support Request

Support Request Name Email Subject Order ID Vendor Request Customer Attachment Attach files Each of your file(s) can be up to 20MB in size.You can attach as many as 5 files at a time. powered by

Getting Started

How to place an order with CaterSpot Create a CaterSpot Account 1. On the CaterSpot Website, click on the "Sign Up" link on the top right. 2. Fill up the registration form. Browsing Caterers 1. Click on the "Start An Order" or the "Order Online" ...

What is CaterSpot?

CaterSpot is an online catering delivery site that helps you find and order online from Singapore and Hong Kong's best catering options. We work with the top caterers and restaurants with catering menus to offer a variety of convenient options to ...

I did not receive an order confirmation. Did my order get through?

On rare occasions there may be a problem with the system so that your confirmation e-mail doesn't come through. Please also make sure to check your spam folder. Usually, the order has still gone through and it is just a problem with the e-mail ...
Contact Us
Business Hours: Monday-Friday, 9AM-6PM